Valpar väntas vecka 48, 2022.
Migeva Ultravox "Sonja" är parad med Migeva The Man Behind The Mask "Raffe" och är konstaterad dräktig via ultraljud.
Vid intresse, vänligen tag kontakt via mail eller telefon!
070-390 63 29
e-mail: info@migeva.se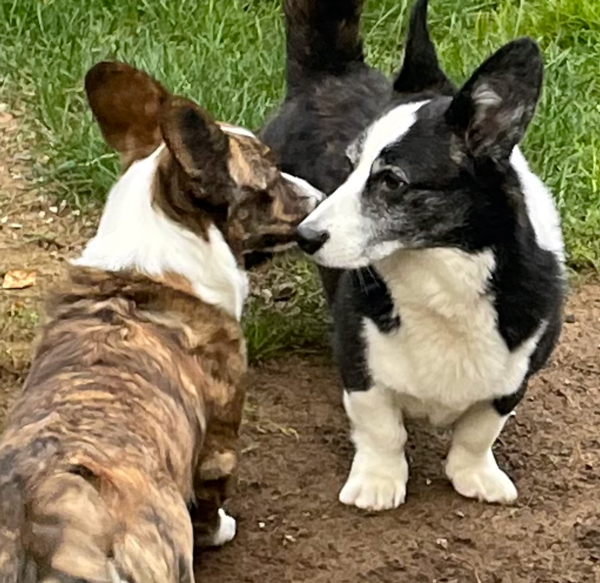 ---
Kennel Migeva – Welsh Corgi Cardigans!
En vacker, aktiv, rastypisk familjemedlem med ett härligt temperament!
Vi erbjuder träningshjälp, träffar. Samt full support!
Uppfyller SKK: s regler och krav;  Valparna är veterinärbesiktade, avmaskade, vaccinerade, registrerade och  id-märkta vid leverans samt dolda felförsäkrade.
Välkomna att kontakta oss!
---
Kennel Migeva – Welsh Corgi Cardigans!
A beautiful, active, breedtypical familymember with a lovely temperament!
We offer training, kennel meetings and 100% support with your puppy!
We accomplish SKK Swedish Kennel Clubs regulations and requirements for  appropriate breeding; At delivery date our pups are fully checked-up by vet, wormed,  vaccinated, registered and ID-chipped as well as delivered with a default guarantee.   For further information please contact us!