In Memory
---
Such Nuch LP I Smultronbackens Gerallt "Gerry"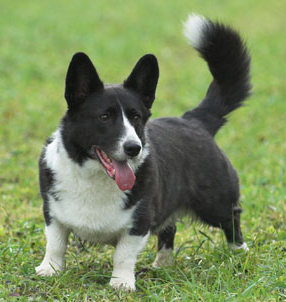 Efter en tid mellan hopp och förtvivlan fick jag ta det svåra beslutet att låta honom få somna.
Smärtan och saknaden är obeskrivlig.
F: 1997-08-22 – †: 2007-10-02
e: Int & Am & Fin & S & Est Ch W-96 JWW-95 NordW-95 NordW-98 Deavitte Oakleaf
u: Norduch Dkuch Intuch Nordv-98 Kbhv-03  Mandylay´s Isolde
"He was my North, my South, my East and West, My working week and my Sunday rest,
My noon,  my midnight, my talk, my song;
I thought that our time would last forever:  I was wrong."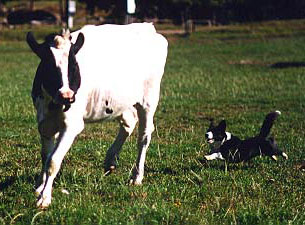 -Godkänd eftersökshund / appr. for tracking wounded wild animals
-Genomförd MH, skott-1 / appr. MH (skottfast / "gunsteady")
-Gk karaktärsprov / appr. charactertest
-LP i Lydnadsklass 1/3st, 1:st prices in obedienceclass 1
-Gk vallanlags test på nötboskap/Appr. herding instinct test on cattle.
-Svensk utställningschampion, SUCH, Swedish Show champion
-Norsk utställningschampion, NUCH, Norwegian Show champion
---
GBCh AUCh DKCh SEuch INTuch Crufts Winner-2005
Beckrow Brenning With Pemcader "Brennan"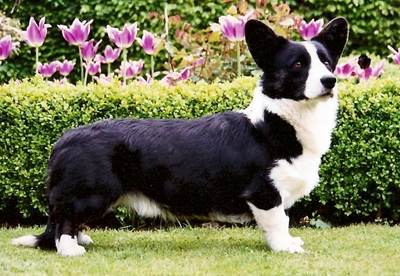 March 2011 Brennan left us suddenly after acute kidney failure.
The shock of his sudden death has taken us very hard.
I 'm so extremely thankful for the time I have shared with  such a star as Brennan.
It has meant so much to me. You are forever in our hearts….
Dob: 2003-05-29 †: 2010-03-06
Far: Blondie's Noble Man
Mor: Beckrow Blondie's Honey Bonny
Owner: Kevin Dover/H.Henriksson
Shows:
-GB Champion
-Crufts Winner-2005
-Australian Champion
-Danish Champion,
-CACIB CC CACIB Netherlands
-CC Belgium
-Swedish Champion, CACIB
-International Champion
Brennan is a well known male around the world, having championships from the UK, Australia and Denmark. He has even been shown in the Netherlands and Belgium.  Brennan was Best of Breed at CRUFTS in 2005, and has been a valuable producer in  several countries. We are proud to have Brennan with us, and to have him as a  part of our breeding program.
Thank you Kevin & Lars från Kennel Beckrow/Pemcader & Christine Kennel Cymraeg Ci
for giving us the chance to have Brennan staying with us.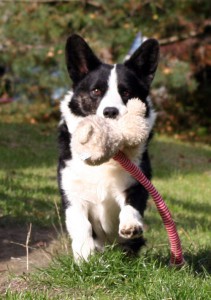 ---
Yardican Radiation Risk "Tasha"
Vår Älskade Tasha.
Det finns inte ord som kan beskriva vår sorg……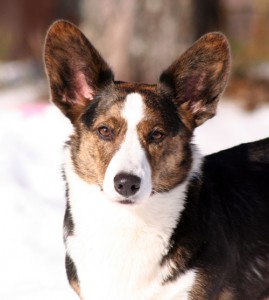 F: 2003-12-18    †: 2009-07-10
Far: Trenwydd Silver Wizard
Mor: Yardican Us Angel Kiss 
Tänk att så mycket kan tas ifrån en på bara några minuter…
And her 13 unborn puppies. That died with her.
2009-07-10 Tragedin….
Vi förlorande både Tasha och hennes valpar på dygn 62. Tasha dog hastigt troligen av en propp i hjärtat. Allt var över på mindre än 12 minuter. Från att ha viftat på svansen tills att allt var förbi.
Jag kastade mig iväg till min veterinär som väntade vid dörren för ett akutsnitt, men inga valpars liv gick att rädda.  Tusen tack för alla sms, samtal och allt stöd.
Samt självklart till Malin & Ragge på Kennel Carddicted.
Det finns inte ord för den sorg vi känner nu. Att förlora en hel kull är stort och tufft.
Men att vi förlorade vår älskade Tasha är något obeskrivligt.
Tasha var en helt underbar tik i sina bästa år med en långt liv framför sej. Nu blev det inte så. Allting förändrades så fort. Jag har fortfarande inte klarat av att ta detta till mej. Hur som, jag älskade vår Tasha något enormt. Hon var vår egna "Drottning Moder" här hemma. Saknaden och förlusten är obeskrivlig.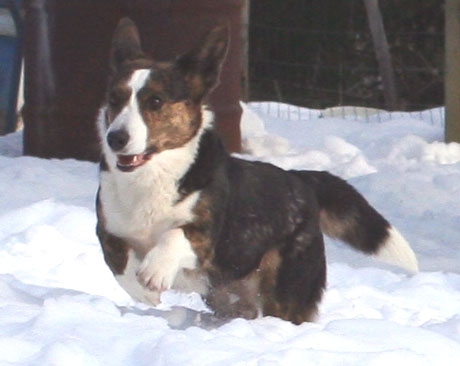 We will always remember you, like the Queen you was.
Thank you Tasha-Toulle, for time we had with you.
From both your mummys, Helen – Kennel MIGEVA, Malin – Kennel Carddicted
---